Here is a fun little invention, created so that you can acknowledge a strong connection between yourself and an other individual.
---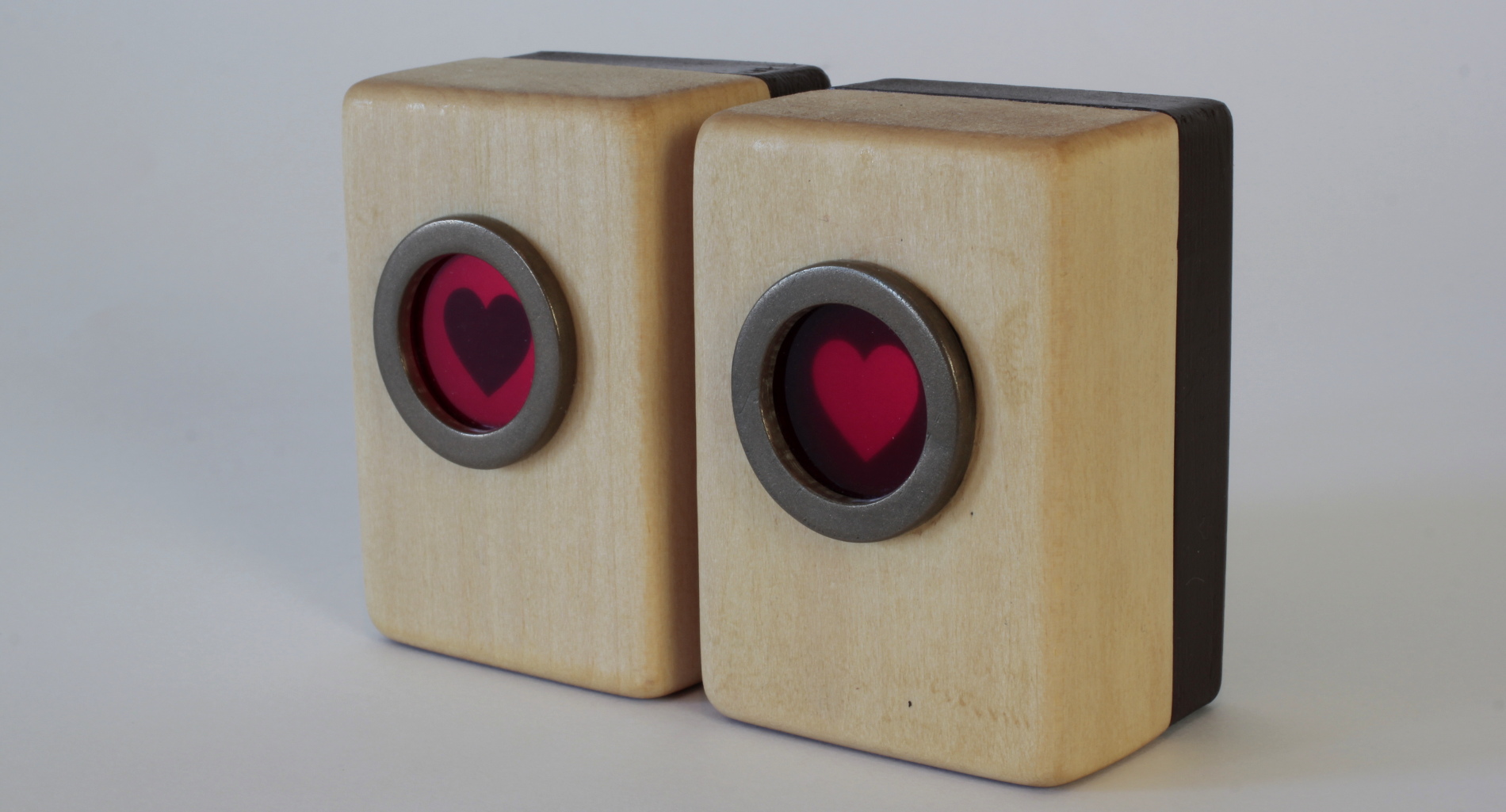 The internals of the device are pretty simple: a high intensity LED, is powered by a small battery, and activated with a magnetic switch. When you move the two paired devices together, they both light up.
The end result is a fun little riff on my Automatic Affirmation Device.