---
Doorbells are boring. Everyone deserves a doorbell which introduces them to their visitor in an inviting way.
This is the Thermal Printing Doorbell. It plays a little melody, then leaves you a delightful, or passive-aggressive message. The truth is, answering the door is alternatively annoying or terrifying. The people that you would actually like to see most likely do not ring the doorbell anyway, and so the person at your door is more likely a Salesman, Witness, or some other annoying interjection into your day.
The video above shows the original version of the doorbell, while all the other images show the laser-cut body, derived from this design, by Adafruit.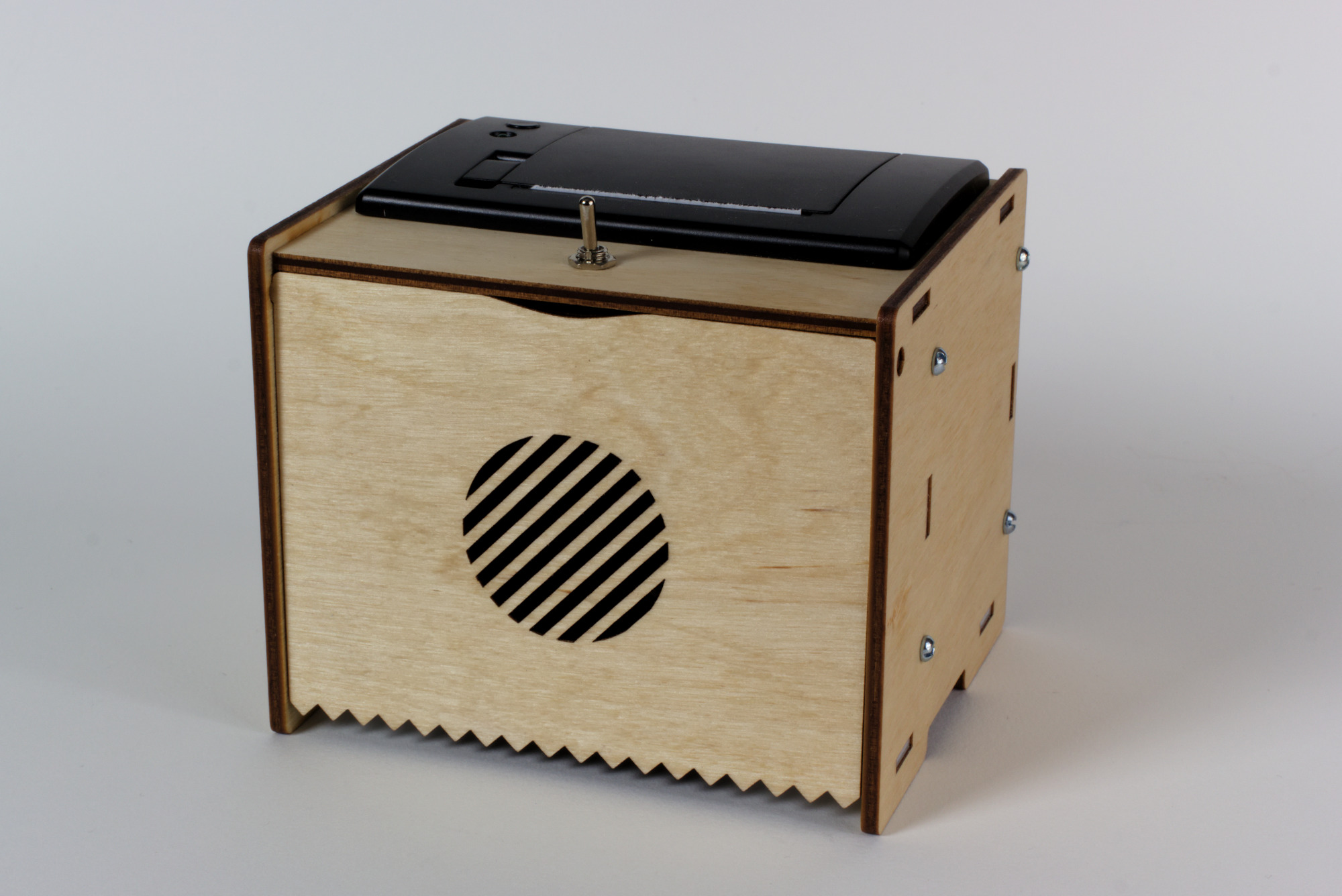 On the Inside
This project uses an Arduino, and a small thermal printer from Adafruit. In putting this together I was also greatly helped by this bildr tutorial. Originally, I designed and 3D printed the enclosure, but as noted above, this was replaced with a laser cut body. If you like, you can find the 3D design files for the original enclosure on thingiverse. If you like, this link, includes all sources and schematics so that you can make your own. If there is interest, I can put together some build instructions.
You can see more pictures here!