The Dial Me a Story Phone is a little invention to help bring a little story into your ear. The body is a classic Northern Telecom wall-phone, but the guts have had a bit of an upgrade.
---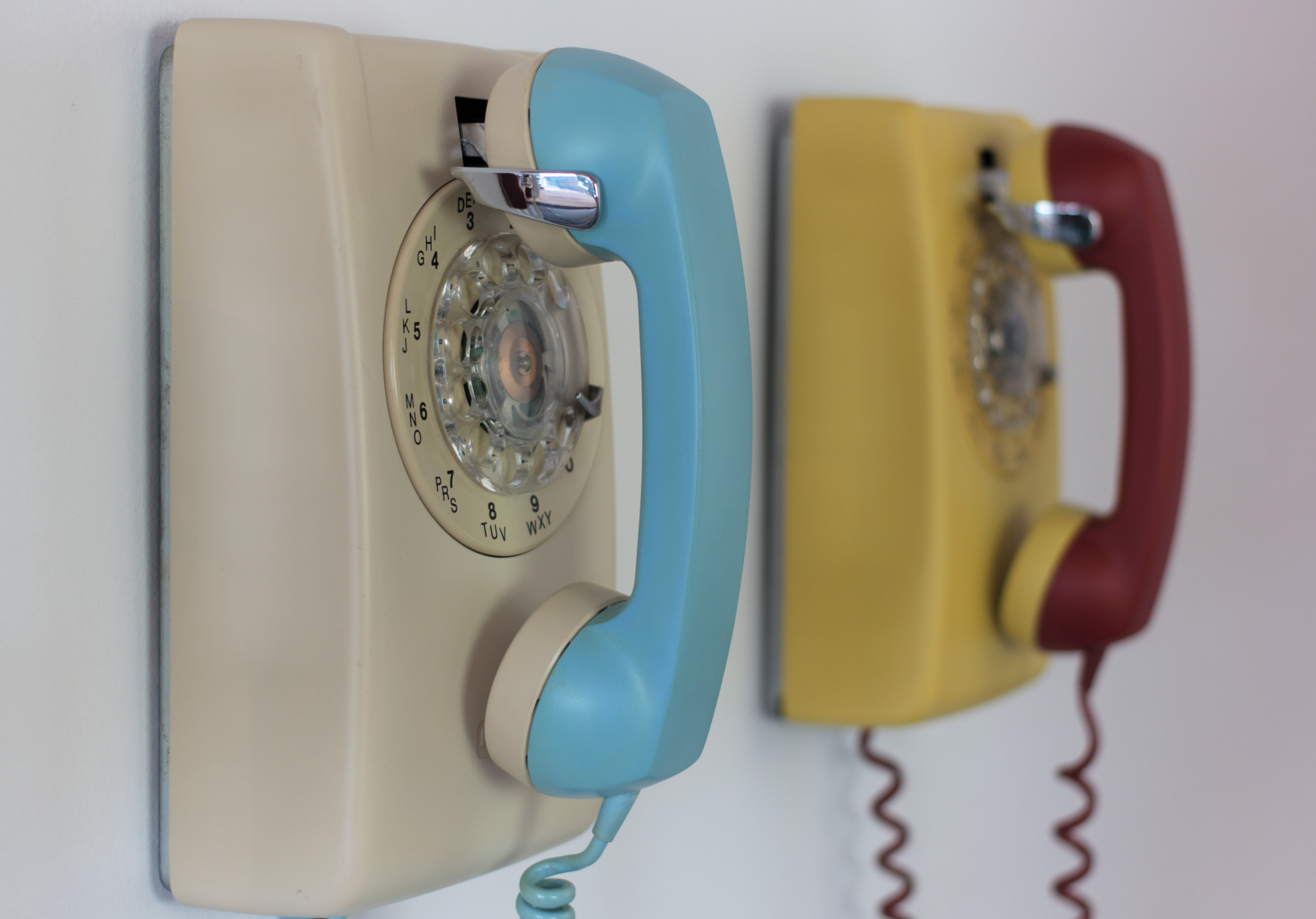 The guts are powered by an Arduino, and the adafruit Wave Shield. The Arduino reads the pulses from the dial witht help of this library, and then selects a story stored on the SD card to play back. Kinda like a real phone! The story plays through the original speaker on the handset, though the microphone is non-functional in this iteration.
Stories of Stories
The first set of stories on the device were some dreams that I have recorded. I am always trying to accumulate more, and so during my last exhibition there was a "Write Me a Story Corner" where individuals could type-write me a new story.